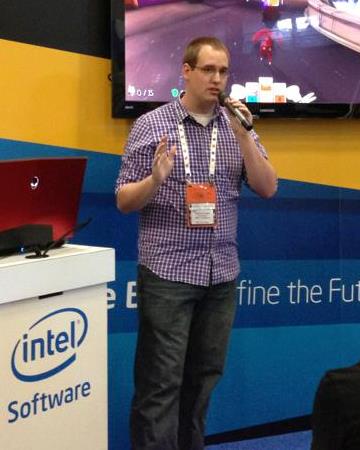 For the past three years, I've worked as a AAA game designer at Carbine Studios. I shipped WildStar as a premium subscription-based MMO, and I also worked on the free-to-play relaunch of the game.
In my spare time, I work as an indie game designer and scripter for Not So Humble Games. Our first game, Pixel Slayer, will launch on Steam Greenlight this year.
I received my Master of Interactive Technology in Design from the Guildhall at SMU. I created several award-winning games and mods during that time including Voodudes, which was selected and presented by Intel at GDC 2013.
Thanks to these wonderful opportunities, I have a wide range of experience designing missions, levels, combat, and reward structures. I am also comfortable using the most prominent scripting languages, engines, and tools to accomplish design goals. My favorite moments are when I get to work alongside and lead teams of passionate, skilled devs to create games we can be proud of because they are fun!